Description
The Yamaha b1 acoustic upright piano is a fantastic option for those who are restricted in terms of space and budget, but do not want to compromise when it comes to enjoying the authentic sound and touch of a real piano. Designed for modern day living, the Yamaha b1 acoustic upright piano is the most compact of the B Series pianos, being only 109cm tall, and yet still providing a clear and beautiful tone that is particularly appealing for beginner to intermediate level players. The chic design of the b1 is available in a wide selection of different finishes, and can help to provide a superb accent to your home's interior.
Also available with Silent Technology – allowing you to play silently, using headphones, any time of day or night.
CLAIM YOUR EXTENDED 10 YEAR GUARANTEE – REGISTER YOUR NEW YAMAHA PIANO NOW
Affordable Quality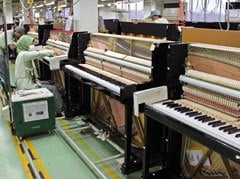 Produced at a Yamaha factory in Indonesia from a scale design developed in Japan, b Series pianos are Yamaha's most affordable entry-level uprights. Although reduced production costs allow budget-friendly prices, Yamaha makes no compromises in the materials and workmanship that go into these exceptional uprights.
Quality Components, Quality Sound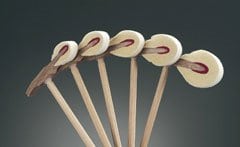 Supported by four sturdy wooden back posts and a strong cast iron frame, b Series pianos are endowed with Yamaha's renowned pure, clear tone. High-grade hammers and a proven action design offer effortless playing and a highly responsive keyboard 'touch' that make these uprights ideal for beginning players.
Design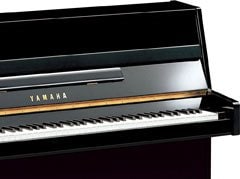 Yamaha's b Series features pianos in a range of heights, widths, and depths. The b1 and b2 boast slender profiles, making them ideal for small spaces. With its larger dimensions and heavier construction, the b3 upright requires a little more room but brings a rich, far-reaching sound.
Size/Weight
Dimensions
Width 149 cm (58 3/4″)
Height 109 cm (43″)
Depth 54 cm (21 1/4″)
Weight 197 kg
You're never too far away!
Remember we supply pianos in Yorkshire and Nationwide… frequently delivering to Leeds, Bradford, York, Harrogate, Halifax, Huddersfield, Wakefield, Doncaster, Sheffield, Scarborough, Bridlington & Hull.
If you cannot visit, call us. We can mail order your upright piano anywhere in the U.K. Our specialist carriers work nationwide. Please ask us for more details.